The Secret Meeting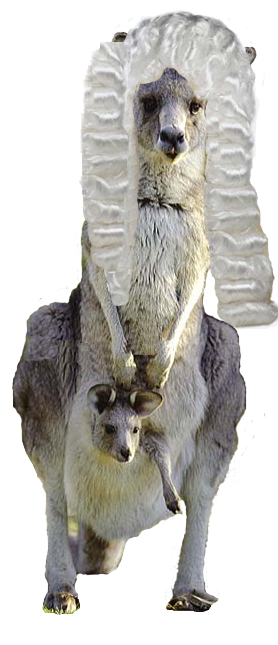 Following a disciplinary hearing conducted on 28 June 2006 by Prof Gail Cunningham, Dr Fredrics was dismissed from his position as Senior Lecturer.
Although Dr Fredrics had requested that the University produce witnesses who had allegedly made complaints against him so that he or his representative could cross-examine them, the University categorically refused to permit them to attend.
The only 'witnesses' produced by the University were Frank Whately, the newly appointed Head of School, who had never worked with Dr Fredrics and Zafar Ali, the 'independent' investigator, whose report was used as the primary piece of 'evidence' against Dr Fredrics.

Prior to the disciplinary hearing, a secret meeting was held on 25 May 2006 with the Personnel Director, Elizabeth Lanchbery (aka Liz Scholey), Personnel Officer, Jas Lally, and Prof Cunningham, who was to chair the hearing.

The following are the handwritten notes from that meeting:-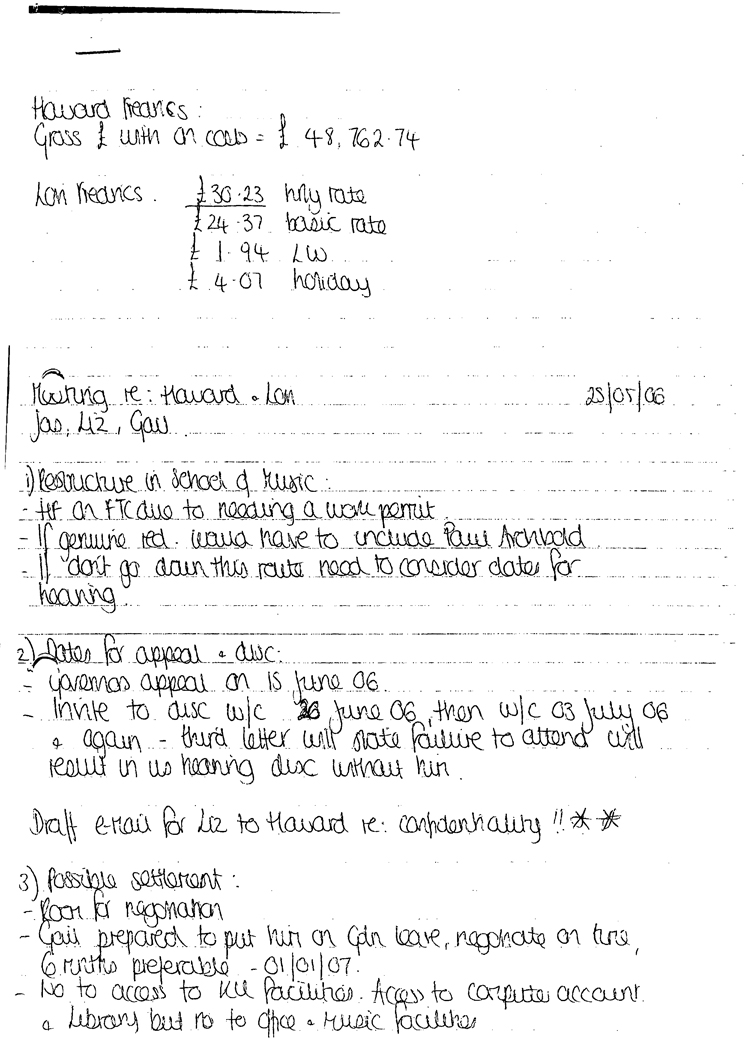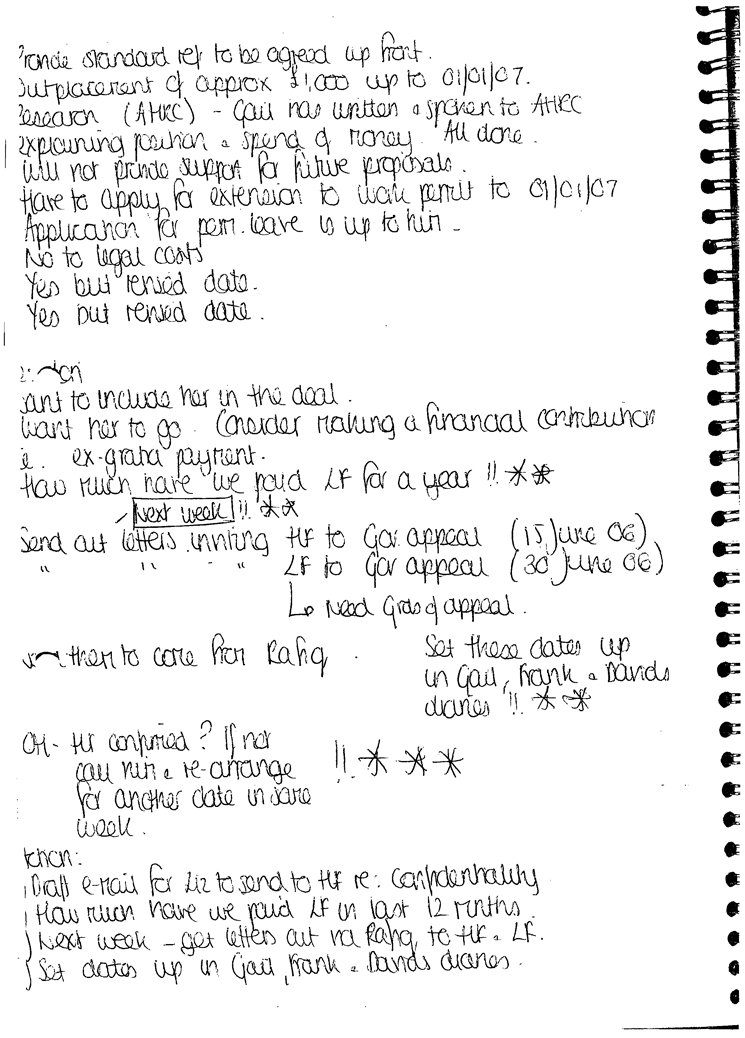 Let's take each element point by point.....
At the top of the page is a set of £ costs of employing not only Dr Fredrics, but his wife, Lori Fredrics!
Why is the University discussing the costs of employing Ms Fredrics in the same context as a meeting in which Dr Fredrics is the prime subject?

1) Next, there is a reference to Dr Fredrics' contract and work permit status.

Then a discussion of the so called 'restructuring' of the School of Music in which the possibility of making Dr Fredrics 'redundant' is raised.
It is then noted that in order to make this redundancy 'genuine' it would have to be applied fairly to other staff, making a part-time Music Technology staff member, Paul Archbold redundant as well.
Then it is discussed that if they want to keep Paul Archbold and not make BOTH Dr Fredrics and Dr Archbold redundant, they'd THEN have to go ahead with the disciplinary hearing and set dates for that hearing.

Does this suggest that the University was already determined to get rid of Dr Fredrics one way or another, whether by redundancy or by dismissal, notwithstanding the fact that they had not yet afforded him an opportunity to have a fair disciplinary hearing?
2) Then, there is some discussion of presenting various dates for grievance appeal and disciplinary hearings, with an apparent presumption that Dr Fredrics would not attend nor would he send a representative (as he ended up doing, due to poor health) to appear in his place, thereby affording the University the opportunity to hold the hearings in his absence.
Why would the University have assumed this would be the case? Does it appear that they are almost eager for this scenario to play out this way? If so, why would they want Dr Fredrics or his representative to not attend his disciplinary hearing?
Could it be that they wanted to be able to dismiss him without him being able to later claim that the University refused to allow him to call witnesses who had allegedly lodged complaints against him?
3) Then the discussion turns to a settlement offer:-
Various provisions are discussed, including "gardening" leave, which is favoured by Prof Cunningham
The issue of Dr Fredrics' work permit is also raised, and the University appears well aware that Dr Fredrics will lose his residence permit, once any extension applied for by the University expires.

But THEN, a condition of the settlement agreement appears to link Lori Fredrics's departure, with a payment of a year's worth of salary.
Do you think it is unusual to link the compromise agreement of one staff member with that of his/her spouse?

Why is the School of Music so eager to get rid of its two last remaining Jewish staff members?
What do YOU think?

Some final questions....
Why was the subject of the cost of employing Dr and Mrs Fredrics the first topic of discussion of the meeting?
Could it have been so that this cost could be used to calculate how much it would cost to get rid of Dr and Mrs Fredrics?
Did the University, indeed, decide to sack or force out Dr & Mrs Fredrics prior to Dr Fredrics' disciplinary hearing?
If so, was it fair for the University to have decided in advance of Dr Fredrics' disciplinary hearing that he would be sacked or forced out?
Was it fair for the University to link the termination of a spouse in a compromise agreement?
Last, but certainly not least...was it fair for Prof Cunningham to chair a disciplinary hearing when she had been actively invovled in discussions regarding the termination of Dr Fredrics, either through redundancy or through a compromise agreement, and when she had actively advanced the view that she wanted to place Dr Fredrics on "gardening" leave as a prelude to his termination?

What does this tell you about Kingston University's disciplinary procedures?
Is it possible to have a fair and unbiased grievance, disciplinary or appeal hearing at Kingston University?
What do YOU think?
---